Who doesn't love an amazing wallet? I saw this easy tutorial and knew that I had to share it with you! I pinned this to pinterest around Christmas time and while searching for boy ideas stumbled across it again. I love Pinterest just for that reason. You can stuff all the things that you might want to look at again in one place and they fall back out just when you need them. Much easier than trying to look through my favorites.
One of the things that I love about wallets is that you can use remnants or scraps from other projects to make them.
1/4 yard fall suiting fabric (tweed, plaids, etc., usually made from wool and/or synthetic materials)
Also try home fabrics, canvas, flannel, etc or my favorite something heavy out of the closet that no one wears anymore.
1/4 yard lining fabric See ideas from above
scrap of leather (optional) Old purse from thrift store or your closet works too.
rivets, grommet (optional) The cheapest place to get this is at a hardware store instead of the craft store.
scrap of medium weight fusible interfacing or a piece of felt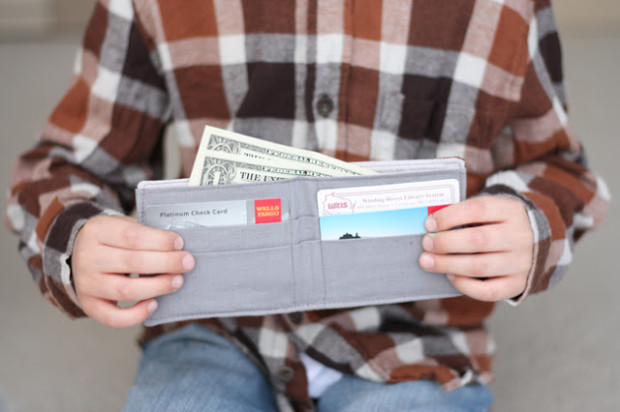 Yep this is what you will be making for those fabulous boys and men in your life. I am thinking holiday and birthday presents!
Follow this link to the step by step (with pictures!) tutorial:
http://www.noodle-head.com/2011/03/celebrate-boy-tutorial-basic-boys.html
Have fun crafting!