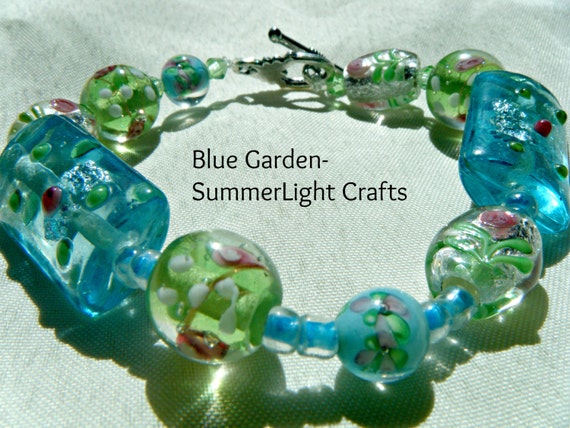 Who wouldn't want to wear a garden on their wrist? A constant reminder that Spring and Summer are always around the corner with long sunny days filled with the scent of roses.

Designed from green and blue lampwork beads this bracelet measures 8 1/2 inches in length. The bracelet can be customized for any size wrist. Created with Stretch Magic you can decide to slide the bracelet off and on or use the flowered silver clasp.

The beads are each an amazing piece of art. Long rounded robin blue beads contain silver foil for sparkle offset with a rose red raised circle cornered in green. Clear green beads contain rose buds. Sky blue beads contain petals forming flowers. Clear beads with a silver foil center feature blooming roses.